Cruciferous Veggies
---
POSTED: April 21, 2020
This is something we continually reinforce to our kids. And, it is something that has had special meaning for us ever since listening to Jimmy Valvano's inspiring 1993 speech at the ESPYs. We ...
READ ARTICLE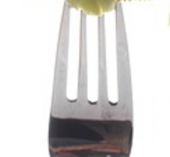 POSTED: April 18, 2017
If there was a single group of foods, that has been scientifically shown to help you fight cancer... would you want to know about it? The good news...there is!  And, this probably ...
READ ARTICLE