Cook with Beer and Wine
---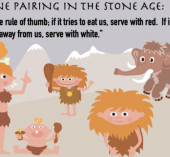 POSTED: February 13, 2018
Happy Valentine's Day!  Last week, we provided tips on how to prepare the perfect steak for your loved one.  Since you are likely preparing a wonderful meal at home or enjoying a meal at a ...
READ ARTICLE
POSTED: March 8, 2016
Love beer?!  Love food?!  Why not love them together?! More and more people are now pairing beer and food...just like we have been pairing wine and food for many years.  The right beer paired ...
READ ARTICLE