Banana Ice Cream
---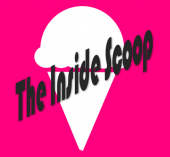 POSTED: June 30, 2019
Confession time! A couple of years ago, I tried "nice cream" (also known as banana ice cream) and I wasn't crazy about it.  But, as Zonya and I were recently discussing coaching tip ideas, I knew ...
READ ARTICLE
POSTED: February 3, 2015
It's light, fluffy and sweet and is the perfect topping for pies, puddings and hot chocolate... Cool Whip! But hold on a minute...there is more going on in that plastic white ...
READ ARTICLE