Sodium/Salt
---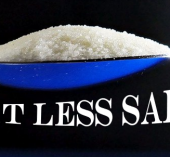 POSTED: May 9, 2017
Do you or someone you know have high blood pressure? According to the American Heart Association (AHA), one out of every three adults in the U.S. has high blood pressure. We all know that high ...
READ ARTICLE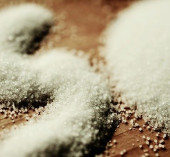 POSTED: September 29, 2015
Believe it or not, the average American consumes over 3,500 mg of sodium every day*!  That is over 1.5 teaspoons - which is twice as much (actually more than twice as much) as we should be ...
READ ARTICLE