Pudding
---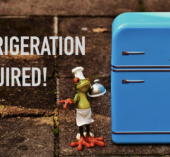 POSTED: February 16, 2021
Most of us know we live in a culture where we want our food to be convenient, fast and cheap. So, to answer our wishes, many foods in the supermarket today have been developed to provide just ...
READ ARTICLE
POSTED: February 3, 2015
It's light, fluffy and sweet and is the perfect topping for pies, puddings and hot chocolate... Cool Whip! But hold on a minute...there is more going on in that plastic white ...
READ ARTICLE